Kent Ridge Hill Residences

Last Updated on 26
Sept 2021
Location

50-66 South Buona Vista Road

(D05)
Site Area
29,673 Sqm / 319,405 Sqft
Units / Storeys
498 + 50 Starata Landed / 5
Carpark Capacity
548 + 5 Handicap Lots
Expected T.O.P.
Est. 2022
Vacant Possession
31 December 2024
Tenure
99 years
Developer
Oxley Holding Limited
Kent Ridge Hill Residences
Location Map
(Former Vista Park Condo)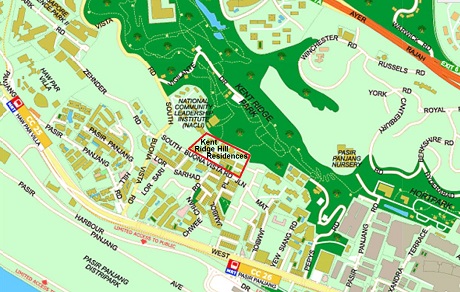 Kent Ridge Hill Residences
Price List
| | | | |
| --- | --- | --- | --- |
| Unit Type | No. of Units | Lo PSF | Price From |
| 1 Bedroom | 125 | Sold | Sold |
| 1 BR + Study | 51 | Sold | Sold |
| 2 Bedroom Compact | 64 | Sold | Sold |
| 2 BR Premium | 52 | Sold | Sold |
| 2 BR + Study | 87 | $2,106 | $1,622,000 |
| 3 Bedroom Deluxe | 38 | $1,880 | $1,801,000 |
| 3 BR Compact | 13 | $2,017 | $1,781,000 |
| 3 BR Premium | 40 | $1,847 | $1,987,000 |
| 4 BR Penthouse | 12 | $1,866 | $2,832,000 |
| 5 BR Penthouse | 10 | Sold | Sold |
| | | | |
| --- | --- | --- | --- |
| Unit Type | Sqm | Sqft | No. of Units |
| 1 Bedroom | 44-56 | 474-603 | 125 |
| 1 BR + Study | 48-60 | 517-646 | 51 |
| 2 Bedroom Compact | 60-69 | 646-743 | 64 |
| 2 BR Premium | 73-84 | 786-904 | 52 |
| 2 BR + Study | 69-83 | 743-893 | 87 |
| 3 BR Compact | 82-93 | 883-1,001 | 13 |
| 3 BR Deluxe | 88-89 | 947-958 | 38 |
| 3 BR Premium | 97-100 | 1,044-1,076 | 40 |
| 3 BR Penthouse+Study | 130-134 | 1,399-1,442 | 6 |
| 4 BR Penthouse | 141-179 | 1,518-1,927 | 12 |
| 5 BR Penthouse | 165-166 | 1,776-1,787 | 10 |
| Strata Landed | | | 50 |
Estimated Maintenance Fee
| | | |
| --- | --- | --- |
| Unit Type | Share | Estimated Maintenance Fee |
| 1 Bedroom | 5 | $280 |
| 1 BR + Study | 5 | $280 |
| 2 Bedroom Compact | 5 | $280 |
| 2 BR Premium | 5 | $280 |
| 2 BR + Study | 5 | $280 |
| 3 BR Compact | 6 | $336 |
| 3 BR Deluxe | 6 | $336 |
| 3 BR Premium | 6 | $336 |
| 3 BR Penthouse+Study | 7-8 | $336-$392 |
| 4 BR Penthouse | 7-8 | $336-$392 |
| 5 BR Penthouse | 8 | $448 |
| Strata Landed | 8 | $448 |
We are Developer's Sale Team
No Commission Required
我们是开发商的销售团队
免佣金
Book an Appointment with us to view this Beautiful Project
Eric Tan @ 97881579 or
Cindy Ng @ 97738372
OR
Kent Ridge Hill Residences Photo
Hillside Address City Living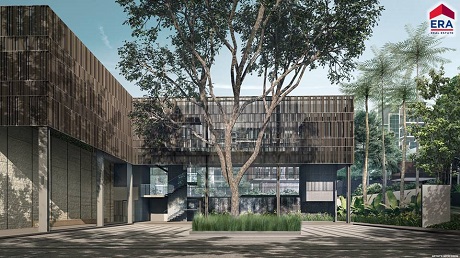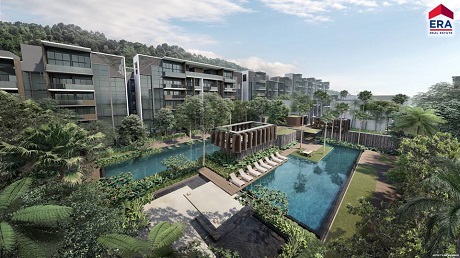 Kent Ridge Hill Residences
Showflat Photo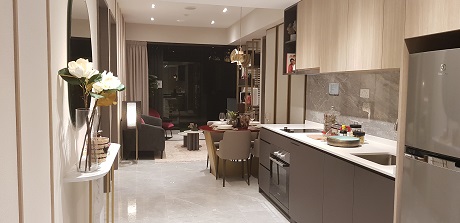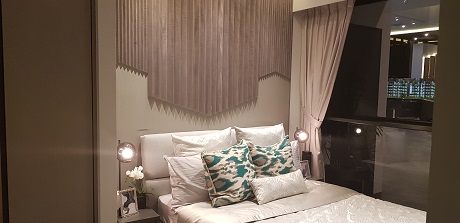 Kent Ridge Hill Residences Review!
Why Buy Kent Ridge Hill Residences?
- Located at the edge of Kent Ridge Park and faces the sea. 背山面海
- The only project that has direct access to Kent Ridge Park – Mount Faber from their side gate. - Also the biggest park as it is connected to Kent Ridge Park –Hort Park – Telok blangah hill park – Mount Faber Park.
- Set in lush greenery, the site offers the prospect of a "Nature and Wellness" themed residential development.
- 5 Storeys Low Rise Resort Style Condo with Huge Plot Size 319,250sqft.
- 7 Minutes' walk to Pasir Panjang MRT (Circle Line) and Pasir Panjang Food Centre.
- 6 Minutes' drive to VivoCity. 10 Minutes Drive to CBD. 15 Mins Drive to Jurong Lake District.
- Landed Enclaved / Transquility enviroment yet well connected
- Surrounded by Business parks & Mapletree (Investment point – Rental)
- Good size projects – (THE ONE & ONLY IN PASIR PANJANG OF THIS SIZE)
- All the projects in Pasir Panjang are in the range of 10 – 180 units with limited facilities
- Big size projects have better price appreciation. - Lower maintenance cost but with better facilities which will yield better rental.
- High Potential Capital Appreciation and Rental Demand due to the expansion of Greater Southern Waterfront City
- Near Business hubs (One north/maple tree) / NUS / NUH
---
Kent Ridge Hill Residences
Site Plan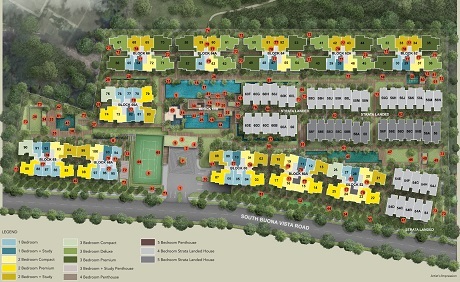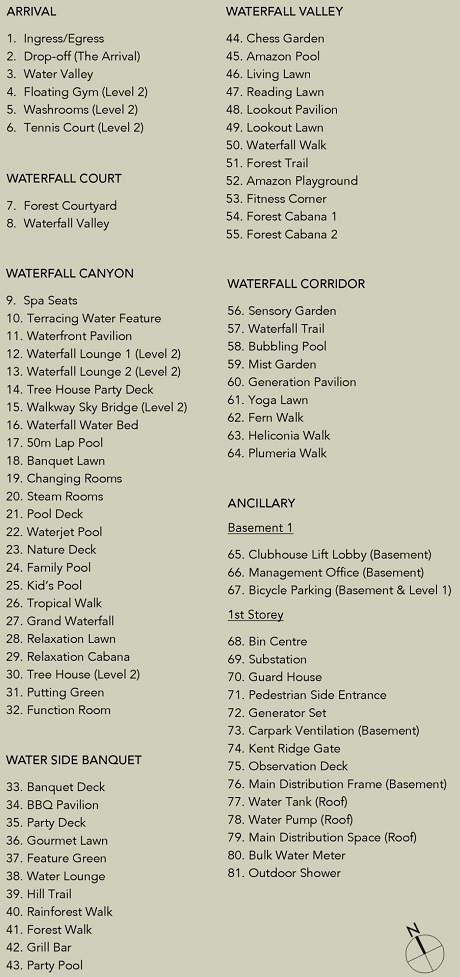 501 Units, 91.42% Sold,
Balance 47 Units!
Kent Ridge Hill Residences
| | | | | | | |
| --- | --- | --- | --- | --- | --- | --- |
| Blk | Units No. | Room | Type | Sqm | Sqft | Remarks |
| 50 | 01-02 | 2 BR + Study | BS4-P | 72 | 775 | |
| 50 | 04-04 | 1 BR | A1 | 44 | 473 | |
| 50 | 01-08 | 2 BR + Study | BS4-P | 72 | 775 | |
| 50 | 03-08 | 2 BR + Study | BS4 | 72 | 775 | |
| 50A | 03-14 | 2 BR Premium | BP2 | 73 | 785 | |
| 50A | 05-18 | 2 BR + Study | BS4-H | 83 | 893 | |
| 52 | 01-26 | 3 BR Compact | C1-P | 82 | 882 | |
| 52 | 03-26 | 3 BR Compact | C1 | 82 | 882 | |
| 52 | 05-09 | 1 BR | A1-H | 56 | 602 | |
| 62 | 01-31 | 3 BR Premium | CP2-P | 100 | 1076 | |
| 62 | 02-31 | 3 BR Premium | CP2 | 100 | 1076 | |
| 62 | 01-32 | 3 BR | C2-P | 88 | 947 | |
| 62 | 02-32 | 3 BR | C2 | 88 | 947 | |
| 62 | 05-32 | 5 BR PH | ESPH1 | 165 | 1776 | |
| 62 | 01-34 | 2 BR + Study | BS2-P | 69 | 742 | |
| 62 | 01-35 | 3 BR Premium | CP1-P | 97 | 1044 | |
| 62 | 02-35 | 3 BR Premium | CP1 | 97 | 1044 | |
| 62 | 01-36 | 3 BR | C3-P | 89 | 957 | |
| 62A | 01-41 | 3 BR | C2-P | 88 | 947 | |
| 62A | 03-42 | 2 BR + Study | BS5 | 72 | 775 | |
| 62A | 04-42 | 2 BR + Study | BS5 | 72 | 775 | |
| 62A | 05-42 | 2 BR + Study | BS5-H | 83 | 893 | |
| 62A | 01-44 | 3 BR Premium | CP1-P | 97 | 1044 | |
| 62A | 02-44 | 3 BR Premium | CP1 | 97 | 1044 | |
| 64 | 01-49 | 3 BR Premium | CP2-P | 100 | 1076 | |
| 64 | 01-50 | 3 BR | C2-P | 88 | 947 | |
| 64 | 05-50 | 5 BR PH | ESPH1 | 165 | 1776 | |
| 64 | 01-54 | 2 BR Premium | BP4-P | 79 | 850 | |
| 64 | 02-54 | 3 BR | C3 | 89 | 957 | |
| 64A | 01-61 | 3 BR | C2-P | 88 | 947 | |
| 64A | 02-61 | 3 BR | C2 | 88 | 947 | |
| 66 | 01-66 | 3 BR Premium | CP2-H | 100 | 1076 | |
| 66 | 02-66 | 3 BR Premium | CP2 | 100 | 1076 | |
| 66 | 03-66 | 3 BR Premium | CP2 | 100 | 1076 | |
| 66 | 04-66 | 3 BR Premium | CP2 | 100 | 1076 | |
| 66 | 01-67 | 3 BR | C2-P | 88 | 947 | |
| 66 | 02-67 | 3 BR | C2 | 88 | 947 | |
| 66 | 01-71 | 3 BR | C3-P | 89 | 957 | |
| 66A | 05-74 | 3 BR PH | CSPH2 | 130 | 1399 | |
| 66A | 05-75 | 4 BR PH | DPH1 | 141 | 1517 | |
| 66A | 01-76 | 1 BR | A1-P | 44 | 473 | |
| 66A | 01-77 | 1 BR | A1-P | 44 | 473 | |
| 66A | 01-80 | 2 BR + Study | BS3-P | 72 | 775 | |
| 66A | 02-81 | 1 BR | A1 | 44 | 473 | |
| 68 | 01-90 | 3 BR | C1-P | 82 | 882 | |
| 68 | 02-90 | 3 BR | C1 | 82 | 882 | |
| 68 | 03-90 | 3 BR | C1 | 82 | 882 | |
| 68 | 04-90 | 3 BR | C1 | 82 | 882 | |
| 68 | 05-90 | 4 BR PH | DPH1 | 141 | 1517 | |
| 68A | 02-93 | 1 BR + Study | AS1 | 48 | 516 | |
| 68A | 02-94 | 1 BR | A1 | 44 | 473 | |
| 68A | 04-94 | 1 BR | A1 | 44 | 473 | |
| 68A | 02-96 | 1 BR | A1 | 44 | 473 | |
| 68A | 05-99 | 3 BR PH | CSPH1 | 132 | 1420 | |
| 68A | 04-100 | 2 BR Compact | B2a | 60 | 645 | |
| SL | 54F | 4 BR SL | T1 | 170 | 1830 | |
| SL | 54G | 4 BR SL | T1A | 170 | 1830 | |
| SL | 54H | 4 BR SL | T1 | 170 | 1830 | |
| SL | 56G | 4 BR SL | T1 | 170 | 1830 | |
| SL | 56H | 4 BR SL | T1A | 170 | 1830 | |
| SL | 56J | 4 BR SL | T1 | 170 | 1830 | |
| SL | 56K | 4 BR SL | T1A | 170 | 1830 | |
| SL | 56L | 4 BR SL | T1 | 170 | 1830 | |
| SL | 56M | 4 BR SL | T1A | 170 | 1830 | |
| SL | 58G | 4 BR SL | T1 | 170 | 1830 | |
| SL | 58K | 4 BR SL | T1A | 170 | 1830 | |
| SL | 58M | 4 BR SL | T1A | 170 | 1830 | |
| SL | 58N | 4 BR SL | T1 | 170 | 1830 | |
| SL | 60 | 4 BR SL | T1A | 170 | 1830 | |
| SL | 60C | 4 BR SL | T1 | 170 | 1830 | |
| SL | 60D | 4 BR SL | T1A | 170 | 1830 | |
Kent Ridge Hill Residences F
loor Plan
1 Bedroom Type A1 44 Sqm / 474 Sqft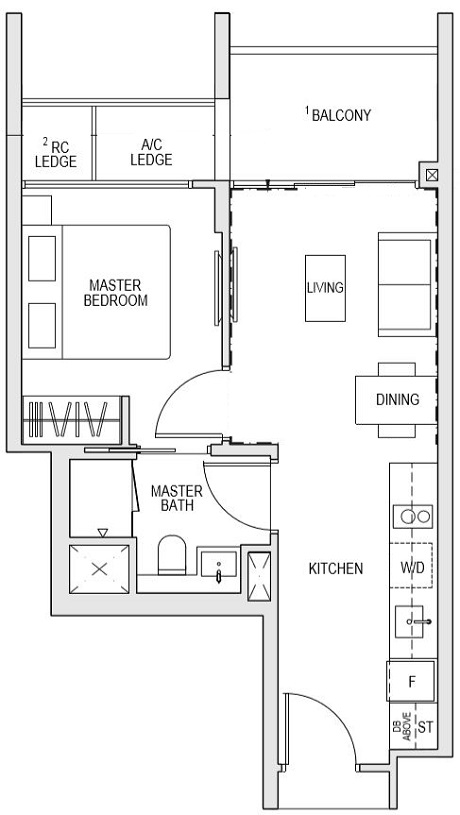 1 Bedroom Type A2-P 45 Sqm/ 484 Sqft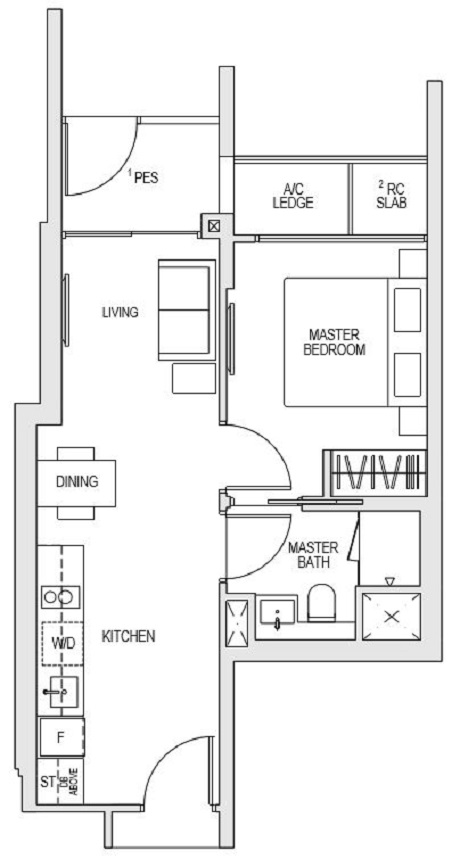 1 Bedroom + Study
Type AS1
48
Sqm / 517
Sqft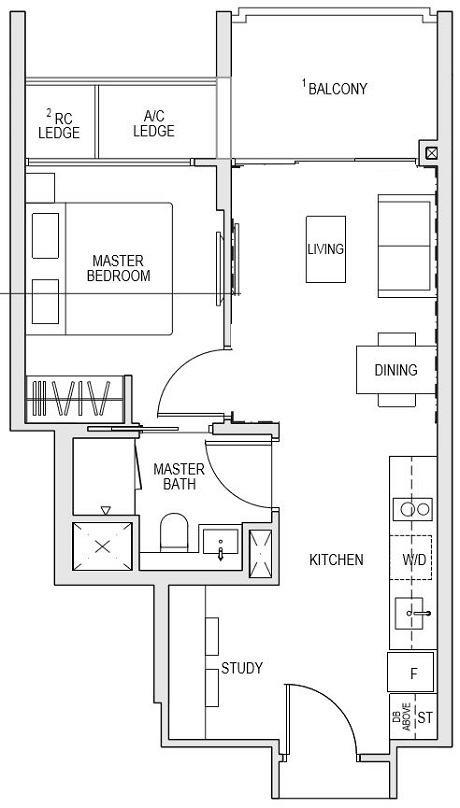 Type AS2-P

57

Sqm / 614

Sqft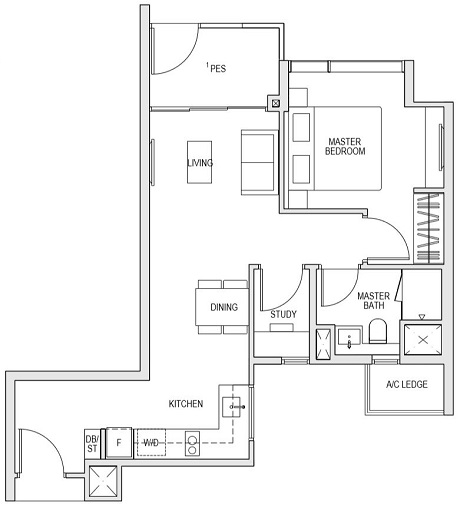 2 Bedroom Compact
Type B1 60 Sqm/ 646 Sqft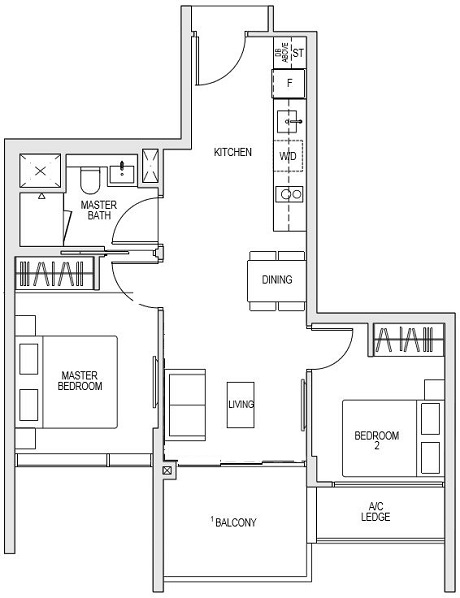 2 Bedroom Compact
Type B2 60 Sqm/ 646 Sqft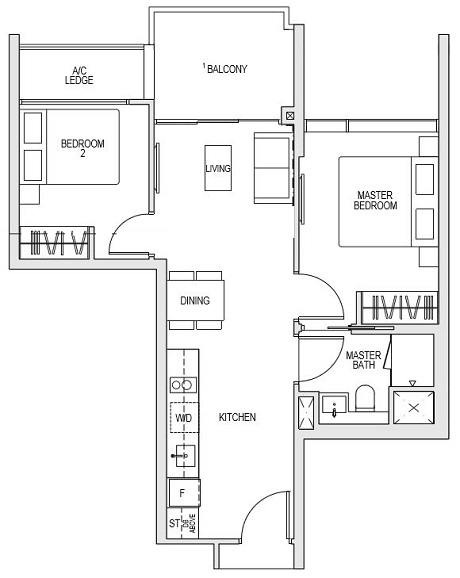 2 Bedroom Premium
Type BP1 74 Sqm/ 797 Sqft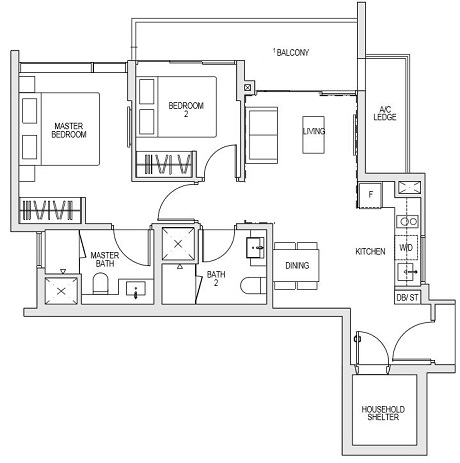 2 Bedroom Premium
Type BP2 73 Sqm/ 786 Sqft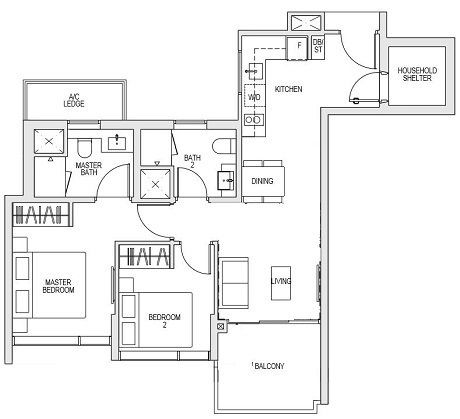 2 Bedroom Premium
Type BP3 74 Sqm/ 797 Sqft
2 Bedroom Premium
Type BP4-P 79 Sqm/ 850 Sqft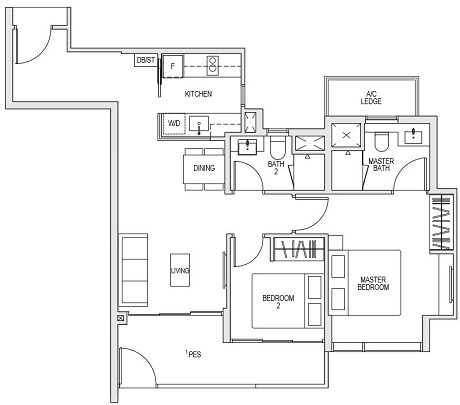 2 Bedroom + Study
Type BS1 69 Sqm/ 743 Sqft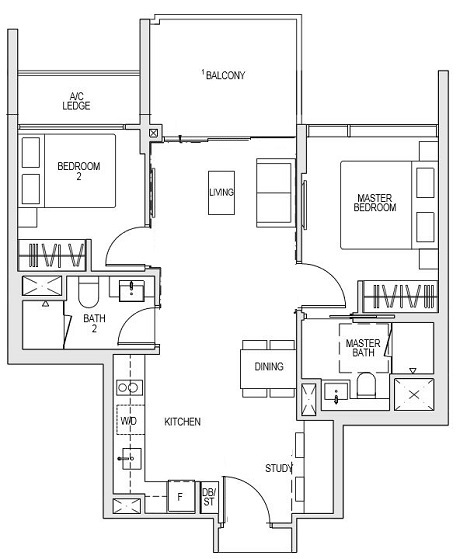 2 Bedroom + Study
Type BS2 69 Sqm/ 743 Sqft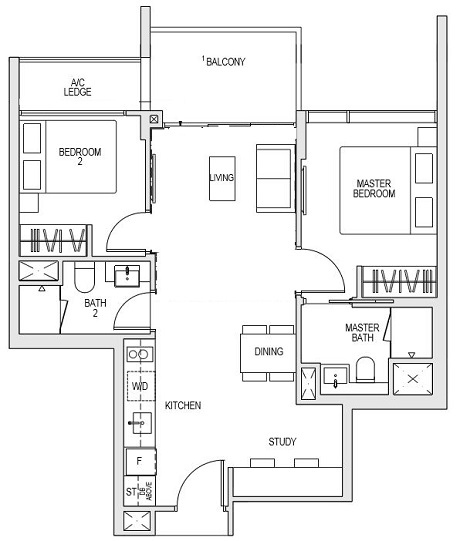 2 Bedroom + Study
Type BS3 72 Sqm/ 775 Sqft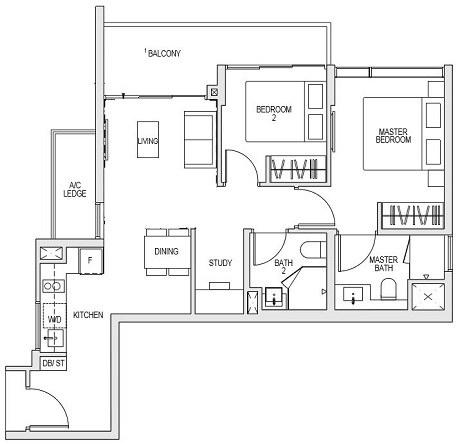 2 Bedroom + Study
Type BS4 72 Sqm/ 775 Sqft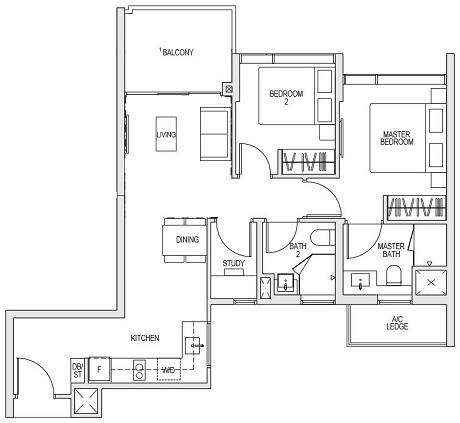 2 Bedroom + Study
Type BS5 72 Sqm/ 775 Sqft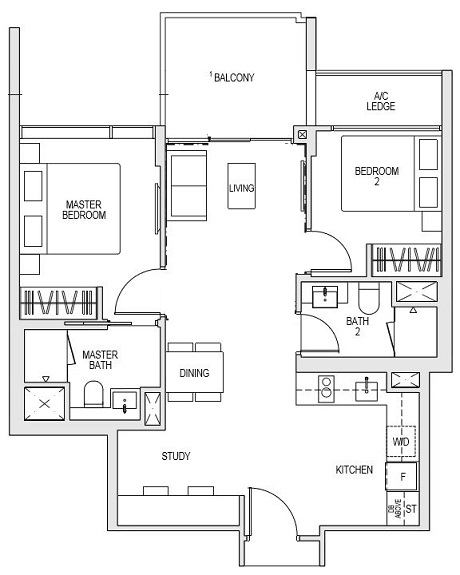 3 Bedroom Compact
Type C1 82 Sqm/ 883 Sqft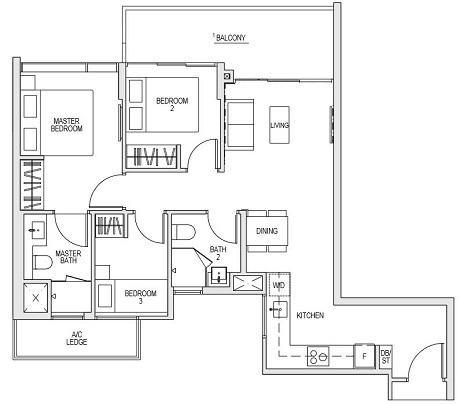 3 Bedroom Deluxe
Type C2 88 Sqm/ 947 Sqft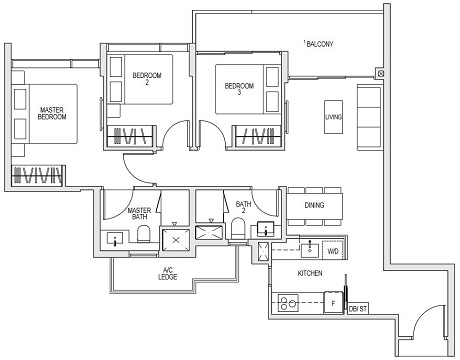 3 Bedroom Deluxe
Type C3 89 Sqm/ 958 Sqft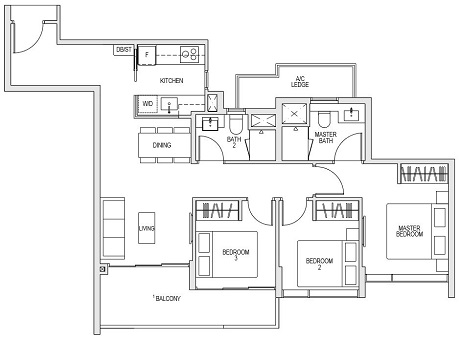 3 Bedroom Premium
Type CP1 97 Sqm/ 1044 Sqft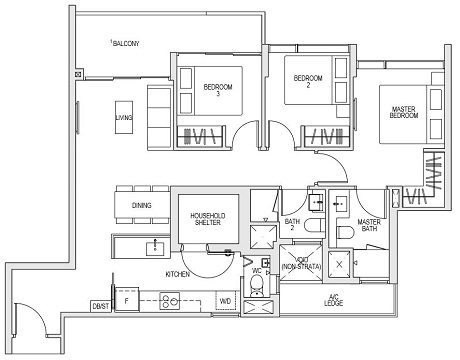 3 Bedroom Premium
Type CP2 100 Sqm/ 1076 Sqft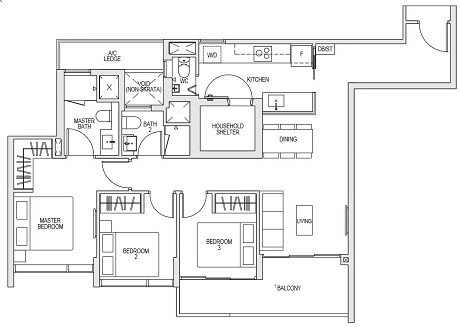 3 Bedroom + Study Penthouse
Type CSPH1 132 Sqm/ 1421 Sqft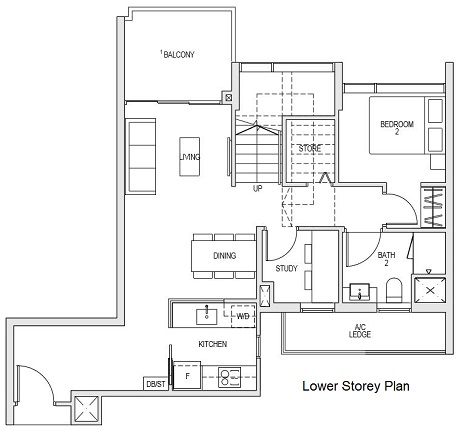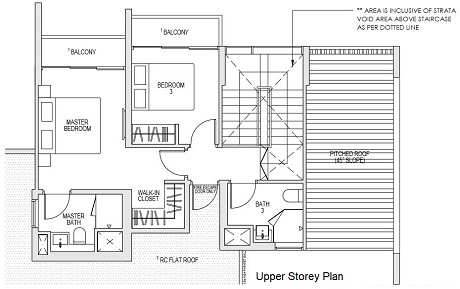 3 Bedroom + Study Penthouse
Type CSPH2 130 Sqm/ 1399 Sqft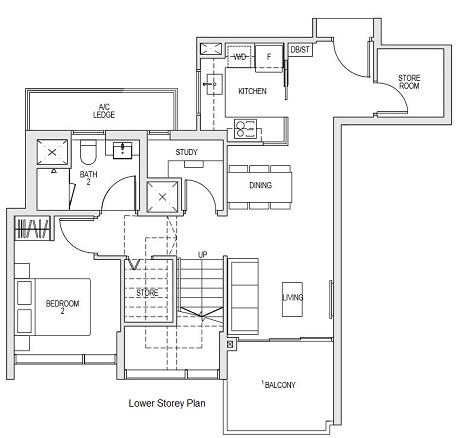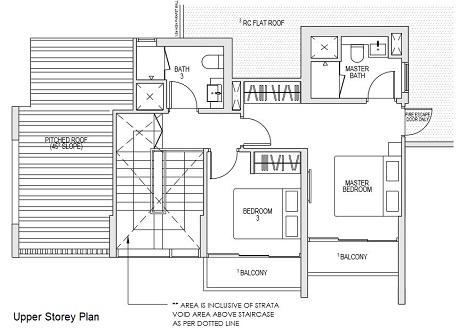 3 Bedroom + Study Penthouse
Type CSPH3 134 Sqm/ 1442 Sqft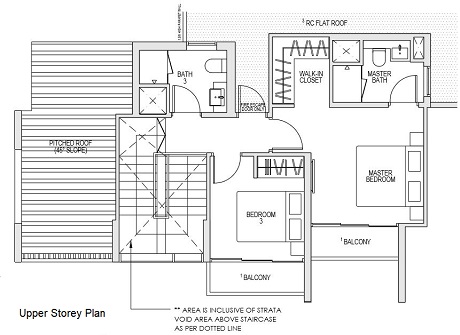 4 Bedroom Penthouse
Type DPH1 141 Sqm/ 1518 Sqft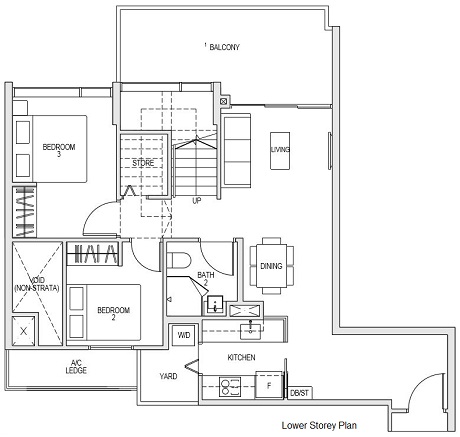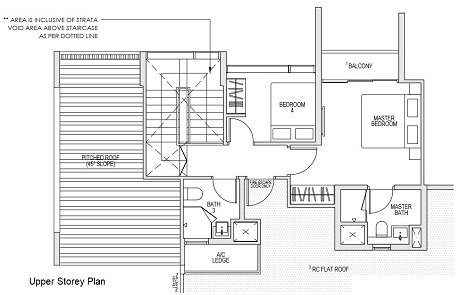 5 Bedroom + Study Penthouse
Type ESPH1 165 Sqm/ 1776 Sqft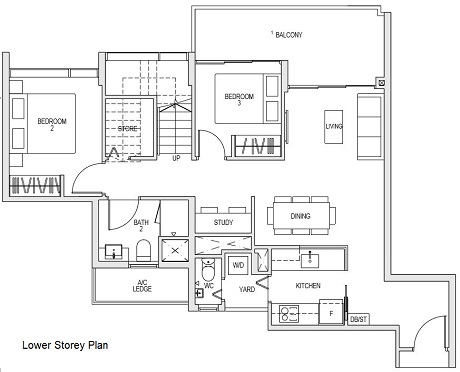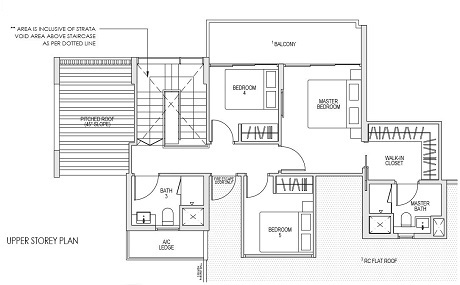 ---
Kent Ridge Hill Residences Video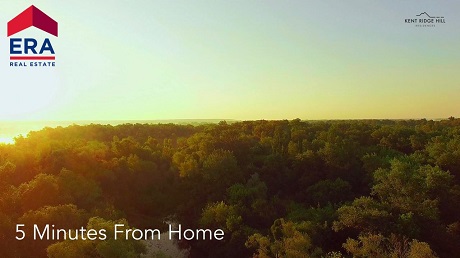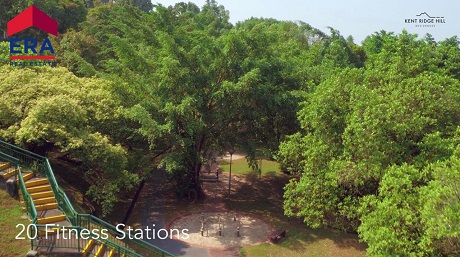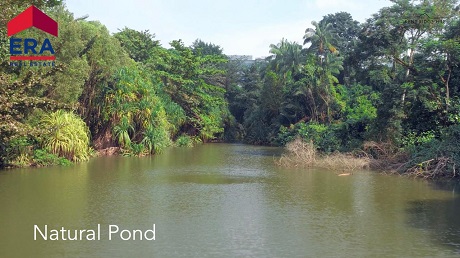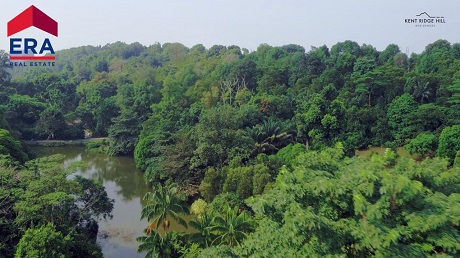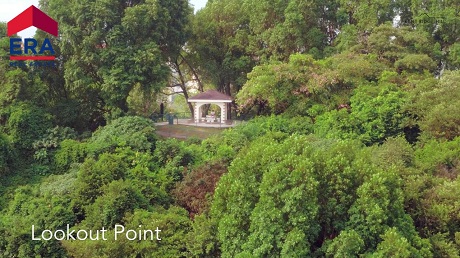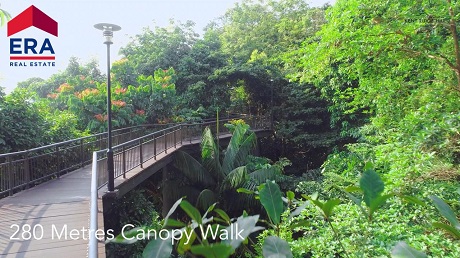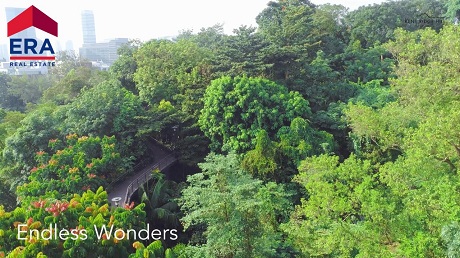 ---
---
Other New Launch Condominium
Leasehold Condo
Twin VEW @ D05
http://www.condominiumsingapore.sg/Twin-VEW.html
Whistler Grand @ D05
http://www.condominiumsingapore.sg/Whistler-Grand.html
The Tre Ver @ D13
http://www.condominiumsingapore.sg/The-Tre-Ver.html
Parc Esta @ D14
http://www.condominiumsingapore.sg/Parc-Esta.html
The Jovell @ D17
http://www.condominiumsingapore.sg/The-Jovell.html
The Tapestry @ D18
http://www.condominiumsingapore.sg/The-Tapestry.html
Treasure At Tampines @ D18
http://www.condominiumsingapore.sg/Treasure-at-Tampines.html
Affinity At Serangoon @ D19
http://www.condominiumsingapore.sg/Affinity-At-Serangoon.html
Riverfront Residences @ D19
http://www.condominiumsingapore.sg/Riverfront-Residences.html
The Florence Residences @ D19
http://www.condominiumsingapore.sg/The-Florence-Residences.html
The Garden Residences @ D19
http://www.condominiumsingapore.sg/The-Garden-Residences.html
JadeScape @ D20
http://www.condominiumsingapore.sg/JadeScape.html
Freehold Condo
---
---
Contact Us
Eric Tan @ 97881579 or
Cindy Ng @ 97738372
for a Non-obligation Discussion
---